My birthday was this past month.
I wasn't up to it for a lot of reasons, one being, I wasn't feeling it.
So I planned to stay home. Read, TV, sleep and stay silent.
My friends and family had other plans though, starting with my elder sister.
I'm chilling in bed, trying to daydream but I think I'm all out of dreams; happens when you sleep more than 12 hours; when she comes into the room and squares me with a glare.
"Get up and get dressed," she said. "You're going to look great and pose for my camera with your cake."
Of course, cake got me out of bed. It's cake! So, I dressed in what she'd already picked out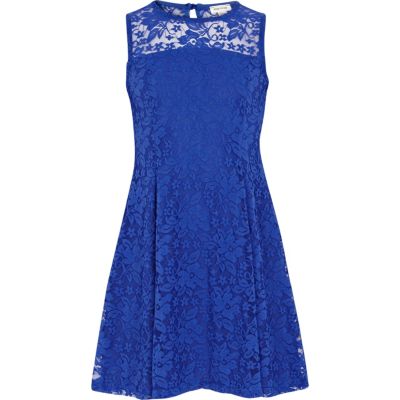 She said it would go well with my hair; strips of it are dyed blue and silver. I donned it and went downstairs where a beautiful cake awaited me. She'd outdone herself this year.
I was so pleased that I hugged her. Afterwards, she took numerous shots of her handiwork; adjusting my hair and poses until she got what she wanted and then she said we could dig in. While we ate; my friends called her and they made some sort of deal. My intentions of having a silent day had included switching off my phone. Hadn't even gone online with the laptop.
Before I could refuse the plan, she was pulling me out the door with shoes and bags in one hand and me and her car keys in the other. They dug painfully into my wrist. Still got a mark from the bruising, I swear. She pushed me into the car; got in before I could get out and by then I wasn't even trying to fight against her wishes. She'd bought me cake!
She drove us to Viewpoint along the Nairobi-Nakuru highway, just before Longonot, blasting my favourite rock songs all the way and making me laugh with impressions and puns and singing incorrect lyrics.
Viewpoint is breathtaking. I loved it. After an hour, we came back to Nairobi for yet another "It's not a surprise, I promise."
It wasn't a surprise but it was still pleasant. We watched a movie at IMAX with my sister springing for cocktails from the adjacent lounge. The movie was suddenly ten times better with fruity cocktails and Pacific Rim is already pretty cool sober.
After the movie, my friends met us in the lobby and after promising my sister to keep me safe and well entertained, I was spirited off(rather pulled away hurriedly) to a taxi which drove us to a house in Syokimau. Syokimau looks like a free development suburb; no lie. The only design rule the houses follow is that they shouldn't be more than two floors in the airplane traffic corridor. So in the midst of bungalows, stood this impressive mansion.
My breath was sufficiently taken away. Inside were a group of my friends and the house's owner who hugged me her birthday greetings after the "Surprise!" and said she was only too happy to help my best friends host it for me. I was floored. I know my friends are friends with millionaires and high rollers but this was beyond my expectations.
The dancing started soon enough; it had only paused for the greeting; and while people made a dancefloor of the living room, I was given a glass of champagne and a tour of the house. Mansion. It is grand. Black and cream colour scheme with obsidian trimmings, wooden and glass furnishings and lush, leather seating. I was in awe. And her library; so huge. It had more books than I could count.
But as I was reminded; I wasn't there to read books; I was there to celebrate and celebrate we did.
We almost forgot the presents. They came out and it was a blast. Someone got me a blender even though I already have one at home. Someone else got me a coffee mug even though I hate coffee. I told them I would forever use it to drink tea. They were amused and slightly offended. Someone got me a man. I looked at my best friend who giggled mischievously and I would have scolded her but for me being very attracted to him.
Look at that 😀
Then the other present came along and it was from my other best friend. A very sexy swimsuit. I glanced at her with a smile and she demanded I put it on right then and go swimming. No matter how much I yelled no, they yelled yes louder. I fell into their pressure and changed into the outfit in one of the bathrooms and came out to cat-calls and appreciative whistles and more people in swimsuits than I had left.
Then the pool party was in full swing and in between laps; I lounged at the edges with my best friend and my man-present who showed as much interest in me as I did in him. He was very okay with my touchy ways.
Eventually, the party died down; but I was still amped. So, me, my best friends and my man-present grabbed robes and went to the roof to watch the sunrise. And I could honestly say that it was a great birthday.